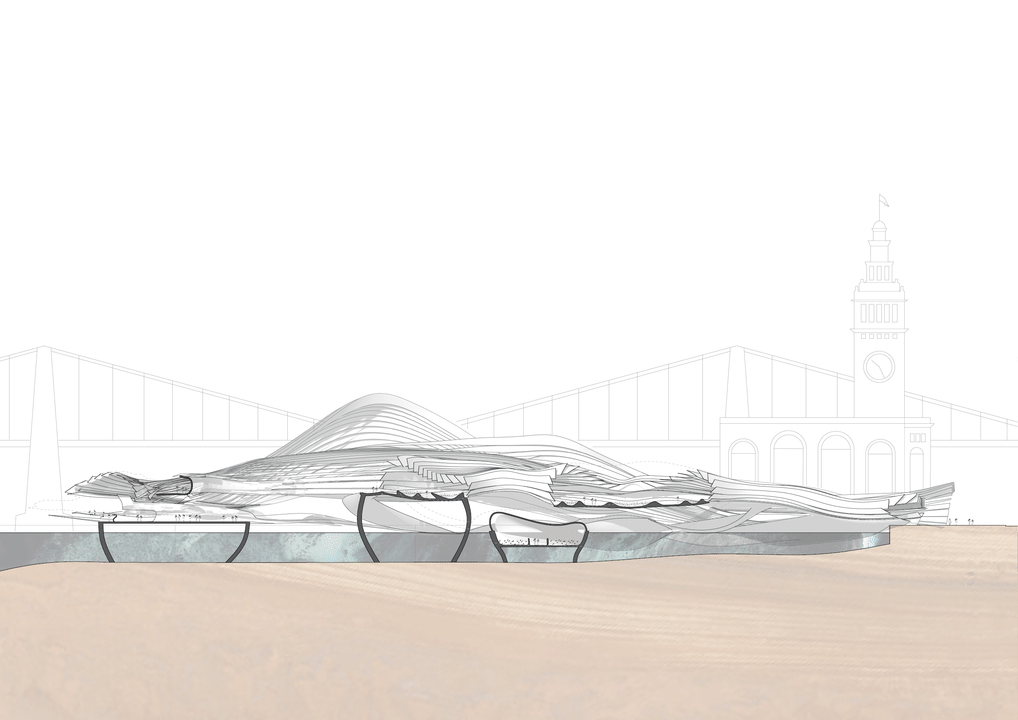 Pier 01: An Exchange

Amanda Wills, Olga Smolnikava, Tamala Salajová
Academy of Arts, Architecture, and Design | Prague, Czech Republic
Spring, 2015

This intervention on Pier 01 along the Bay Area of San Francisco is intended to draw the local community by providing a location of exchange. The existing site, south of the popular Pier 51, hosts weekly farmers markets, which this proposal of a production and distribution site for a new marketplace can draw upon.


Embedded within the program is a cyclical hydroponics and aquaponics farm, reusing the waste from the production of fish and vegetables as a food source for the other. Distribution is done on site, sending goods to other areas of San Francisco, as well as being a daily marketplace and restaurant for local and visiting community members.